Pete Davidson is in talks about signing a deal to join Jeff Bezos on a Blue Origin spacecraft. The 'Saturday Night Live' star has been interested in becoming an astronaut and venturing into space for years, which led him to enter into  discussions with Amazon's founder.
The public revelation of the duo's collaboration on a Blue Origin flight comes after Davidson and his girlfriend, Kim Kardashian, were spotted heading into Bezos's Beverly Hills estate in January. The actor and reality star had a dinner date with the entrepreneur and his partner, Lauren Sanchez. The couples, who got along well during the dinner, reportedly discussed the possibility of the actor going to space in the Blue Origin New Shepard space capsule.
Davidson and Bezos's representatives are working on details for the proposed flight. Although the flight hasn't officially been booked yet, if they reach an agreement, the comedian can possibly embark on a trip in the space shuttle sometime this year.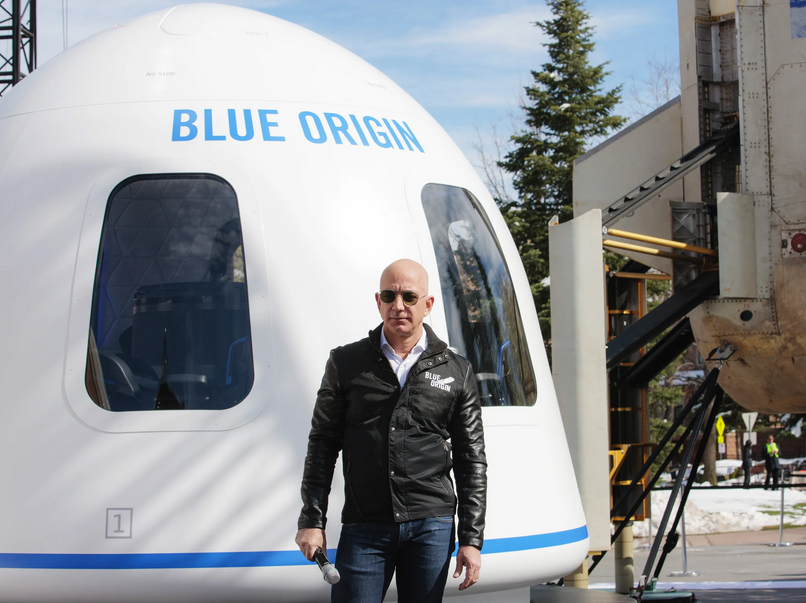 The 'Saturday Night Live' star is the latest celebrity to sign up to travel on a Blue Origin flight. Bezos previously had 'Star Trek' alum William Shatner join a fight in October.

Davidson previously shared his passion for space travel when he portrayed his popular Chad character during a 'Saturday Night Live' skit in May, when Elon Musk was hosted an episode. In the skit, Musk, who played himself, rushes to mission control when a trip to Mars goes terribly wrong. Someone needs to save the crew, and Chad becomes the ultimate hero by sacrifices himself for the mission.
Bezos made his first foray into space last July on Blue Origin's New Shepard rocket's initial flight. He was accompanied by his brother Mark, pioneering aviator Wally Funk and Oliver Daemen, an 18-year-old student from the Netherlands.