George Clooney ruled out the possibility of one day running for political office during a recent interview with the BBC. "I would actually like to have a nice life," the actor stated during an appearance on the UK's national broadcasting network's flagship Sunday morning talk show, 'The Andrew Marr Show.'
The acclaimed filmmaker made the statement after he was nominated for the Best Adapted Screenplay Oscar for the 2011 political drama, 'The Ides of March.' He also played Mike Morris, the Governor of Pennsylvania and a Democratic presidential candidate, in the movie.
Instead of running for political office, Clooney said he'd rather spend time with his wife, barrister and human rights activist, Amal Clooney, and their 4-year-old twins. He added that he likes being able to do the things he loves with his family, like playing basketball, and not worry about being a politician.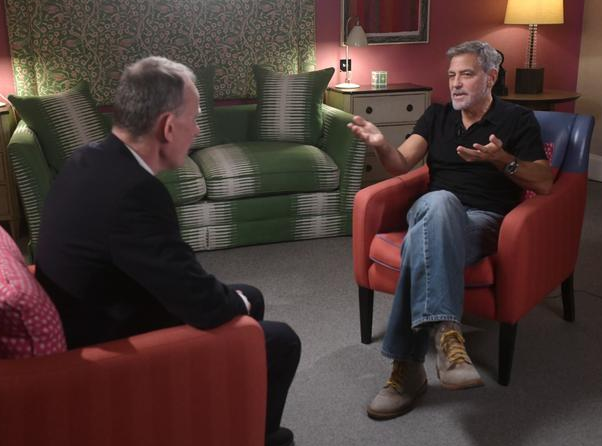 "I turned 60 this year and I had a conversation with my wife and we were working a lot, as we both do, and I said we have to think of these as the halcyon years," the director told Marr. "In 20 years, I will be 80 and that's a real number. Doesn't matter how much you work out, what you eat, you're 80 and so I said we have to make sure we enjoy and live these years in the best possible way."
Although Clooney noted that "not working would be a bummer," he said he plans to scale back his workload. The filmmaker, who most recently helmed and produced the upcoming coming-of-age drama, 'The Tender Bar,' added, "Instead of doing three jobs a year I'll do one."
While he revealed his decision to not pursue a political career of his own, the director-actor couldn't resist discussing politics on 'The Andrew Marr Show.' Clooney's delve into the current state of politics included defended President Joe Biden's White House record.