Big one's, small one's, these ones are literally as big as her head.
Phwoah! Busty babe, Nicki Minaj, 33, who's no stranger to flaunting her voluptuous bod, has decided to treat her 55 million Instagram followers today but showcasing her giant cans!
Here's the snap she uploaded onto her social media page, captioned 'congratulations':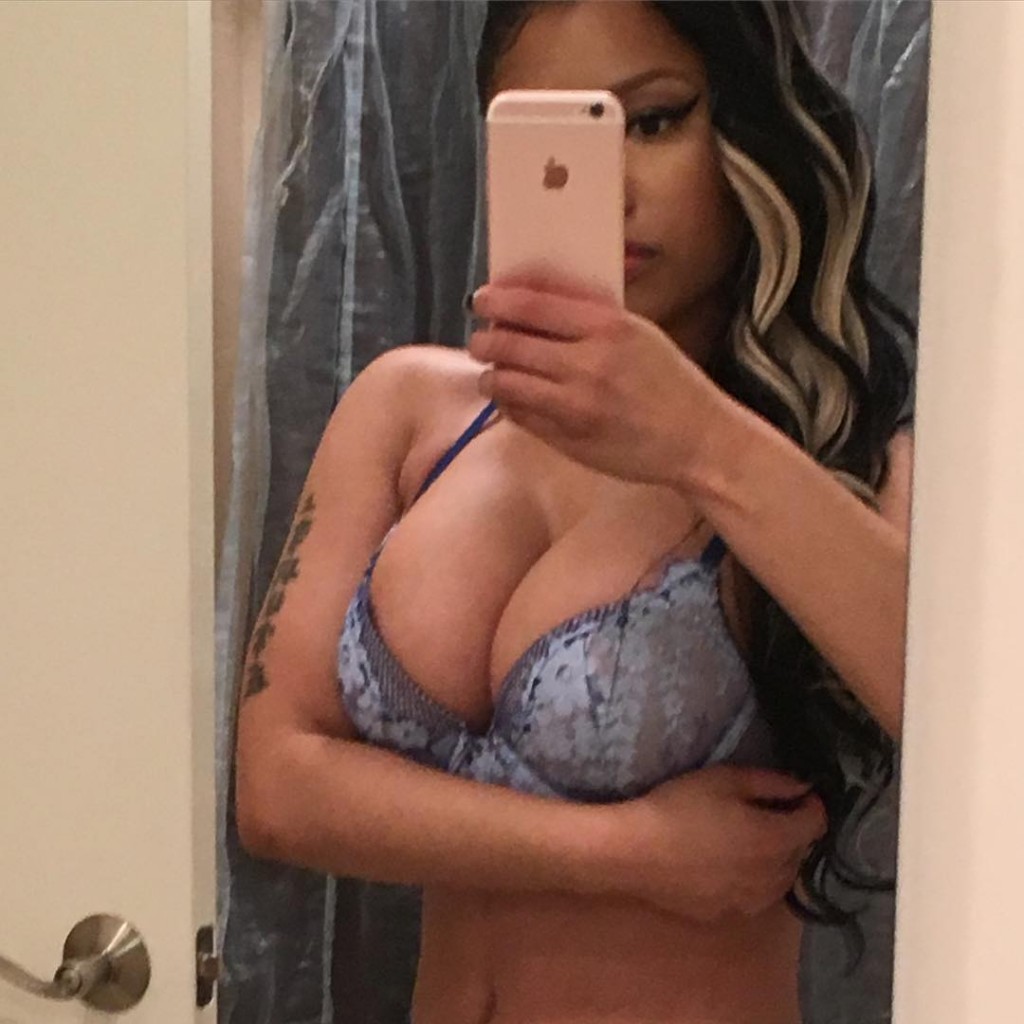 We're not sure why or who she's congratulating- maybe herself for having such fantastic bazookas.
We've also noticed how she's using her forearm to push those bad boys up- the Ginger Clam sees right through you Minaj!
*Keep up to entertainment news by logging onto FilmOn.com, where there are hundreds of free TV channels to choose from, like Hollywood Fast Lane (playing below).
You might also like to read:
Superstar injured in highway crash
Cop asks 'Jon Snow' if he's dead or alive!
Pop brat Bieber upsets loyal fans by banning selfies forever!