WEENER ALERT! Orlando 'big knob' Bloom has sent social media into hysteria after his dong was snapped, in Italy.
The Pirates of the Caribbean star was paddle-boarding butt naked whilst on vacation with the stunning Katy Perry … Way to draw attention to yourself dude.
So far publications have blacked out Orlando's manhood, which have caused fans to lose their shit online, praying for the uncensored version to be revealed … the horny f***ers!
The shadow on the Brit's leg doesn't leave much to the imagination though, looks like an absolute weapon … KP's a lucky, lucky girl.
PAPER magazine posted the snap which is doing the rounds online, @papermagazine: "Orlando Bloom naked paddleboards into our hearts, minds"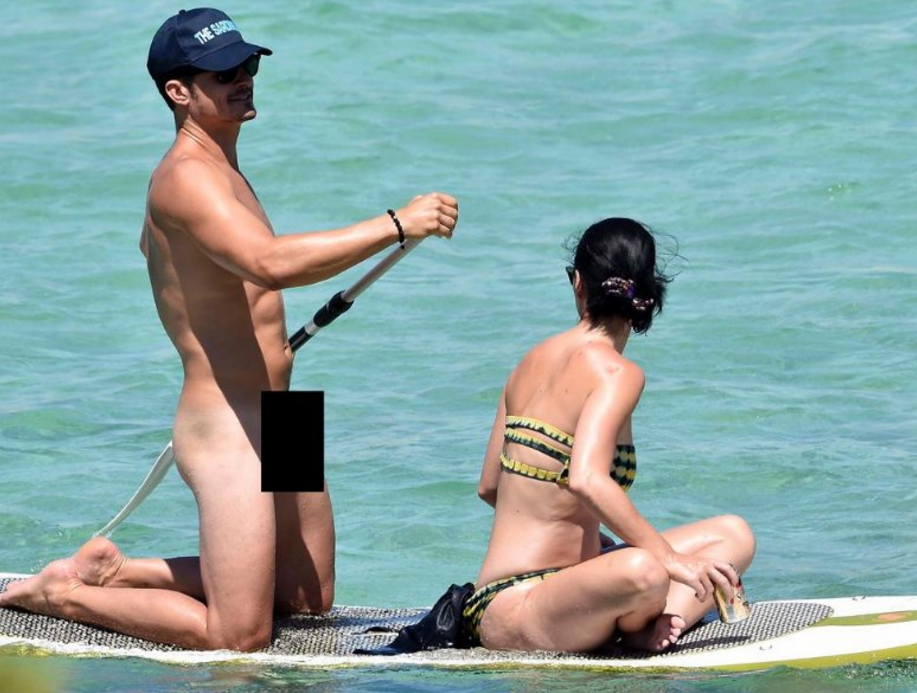 We say so what if Orlando likes to hang out with his wang out … just invite the Ginger Clam next time!
* For more entertainment news go to FilmOn.com, where there are hundreds of FREE TV channels to watch.
You might also like to read:
ZZZ! Niall Horan slams sly super-fan after sneaky mid-air picture
Usher causes chaos on Manhattan streets playing ping-pong