Gloria Allred is a predator lawyer who has spent years mastering the art of wholesale perjury and insurance fraud.
Allred was married twice. Her first husband Peyton, killed himself over his marriage to Allred. At about the same time, Allred has maintained that she was raped by a man in Mexico, that oddly she has never pursued. That same time Allred became "pregnant" with Lisa Bloom.
Allred's second husband William Allred was jailed in the 80's because he took the fall for Gloria, in a bank wire fraud scheme. This is according to Bill Allred's lawyer at the time, who is still living in Los Angeles today and wishes to remain anonymous.
Her daughter Lisa Bloom, allegedly the child from her short marriage to Peyton, is today, another predatory LA lawyer who uses the same tactics as her mother and mentor. Both publicize their own law firm to max effect as well as foster perjury and pervert the course justice.
When actress Rose McGowan recently won an LA judgement to sue Lisa Bloom and Harvey Weinstein for defamation and slander, so did Vegas hotelier Steve Wynn. Another public figure Lisa Bloom and Gloria Allred have targeted. Imagine Lisa Bloom sued Steve Wynn for "ogling" at cabaret dancers. Amongst being highly regarded as an employer, Steve Wynn is also legally blind.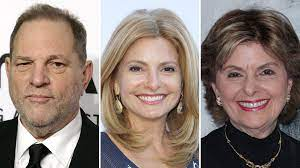 Despite claims to the contrary, very often mother and daughter share clients and information. One of their better known "Me Too" tactics is to fabricate cases based on sexual harassment allegations and leak it to media outlets always before their legal complaint has even been filed.
"Gloria Allred runs a criminal organization" said one very prominent Civil defense lawyer in Los Angeles who wishes to remain anonymous. TVMix has five respected senior lawyers on record who all attest to the same statement.
One time Lisa Bloom was representing Harvey Weinstein whilst at the same time her mother Gloria Allred was pushing to put Weinstein in jail forever. Gloria was pissed that Harvey never delivered the movie deal he promised. No joke.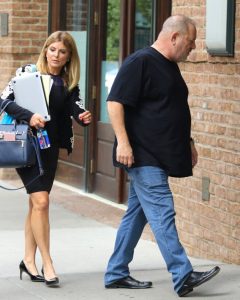 Another favored tactic is to file sexual harassment claims in the workplace and to then later drop those claims and only pursue other less abrasive issues like unfair dismissal. Usually after three years of dragging someone's name through the mud and destroying their carefully built life.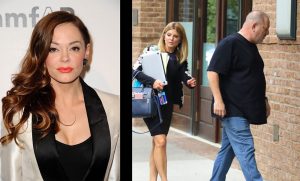 And should anything go wrong, should anyone have the audacity to fight back; There is always good old Tom Girardi who can fend off any complaints that may end up at the California State Bar.
Tom's "allegedly" estranged wife is NBC's Housewives of Beverly Hills personality Erika Jayne and her friend Gloria Allred have recently been running around LA bad-mouthing Tom to anyone who will listen.
Meanwhile a Chicago judge ordered Erika Jayne to pay up tens of millions of dollars in settlement money she was holding. The judge railed at Tom's "unconscionable act" as he had stolen from the money handicapped kids he had won a settlement for.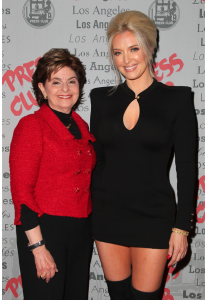 Just before being disbarred, Girardi was also facing arrest for bribery and corruption of officials at the State Bar. As luck would have it, Tom now suffers from Alzheimer's and is trying to fend off the heat by hiding in a retirement home.
What's next for Gloria Allred and Lisa Bloom? Well there's Switzerland …. Allred and Bloom's attempt to extort media entrepreneur Alki David, didn't end up so well for mother and daughter. Their attempt to enforce a felonious $50 Million dollar order was rejected by the Swiss Court and Gloria Allred was ordered to pay Mr. David's costs.
Since then, criminal charges have been filed in Switzerland against Allred's clients Mahim Kahn and Lauren Reeves. Additional criminal complaints are filed against the law firms that include a Tom Girardi, Gloria Allred and Lisa Bloom's firms for coercion and defamation with intent defraud.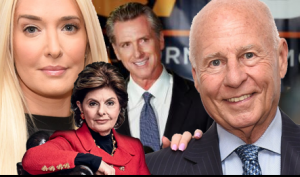 Tom Girardi is California State Governor's Gavin Newsom's top financial contributor.