President Joe Biden and First Lady Jill Biden's German Shepherd, Major, has been removed from the nation's capital and returned to the Biden family's home state of Delaware. The dog's removal from the White House last week came after he exhibited aggressive behavior, including two biting incidents, which were followed by failed training attempts.
The Bidens made the decision to move the German Shepherd after they consulted with dog trainers, animal behaviorists and veterinarians. "The first family has decided to follow the experts' collective recommendation that it would be safest for Major to live in a quieter environment with family friends," Michael LaRosa, a spokesman for America's first lady, commented while discussing the situation.
However, LaRosa tried to downplay the biting epsidoes by adding: "This is not in reaction to any new or specific incident, but rather a decision reached after several months of deliberation as a family and discussions with experts."
Major's first biting incidents , which occurred in March, involved a member of the White House's security team. As a result, the dog was sent to Wilmington, Delaware to take a brief brake from public life.
After returning to the White House, the German Shepard was involved in another biting incident a few weeks later while readjusting to his surroundings in Washington, D.C. As a result, Major went to off-site, private training, and the Bidens hired extra dog handlers, before he returned to the White House for the second time, which occurred at the end of April.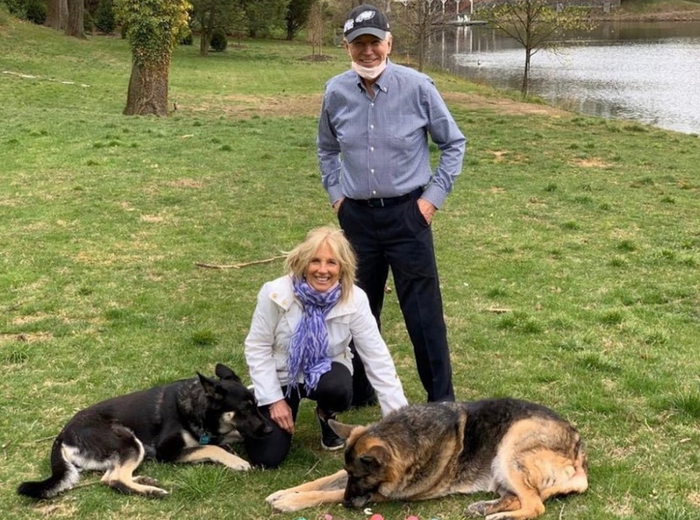 The biting incidents occurred after the Bidens adopted the German Shepard in November 2018 from a Delaware animal shelter. He was the first rescue dog to live in the White House.
After Major  was sent to permanently live with the Bidens' family friends in Delaware, the president and first lady adopted another dog to live with them at the White House. Their new puppy, whose name is Commander, is also a German Shepherd. He arrived in the nation's capital as an early Christmas present for the commander-in-chief and his wife.
The Biden family's newest pet bears a strong resemblance to their late dog Champ, who was also a German shepherd. Champ died at the age of 13 in June.
The president tweeted a welcome to his new puppy on Monday. The world will be continuously following Biden on social media to see if he and his team in the White House have a better handle on training Commander than Major.