So word got out about Kanye West's not so secret gig!
Chaos erupted last night outside Webster Hall in Manhattan, New York, after a shit tonne of Yeezy fans tried forcing their way into his 'intimate' show.
The Daily Mirror reported that the rap-star had no other choice than to cancel the concert after a mass riot broke out!
Crazy fans were apparently doing everything they could just to get a quick glimpse of the star … maybe they heard Kim was present and wanted a cheeky peak of her giant whoppers!
New Yorkers took to social media to show the madness, TV producer Andrew Goldstein tweeted: @AngeGold When you live across from Webster Hall and Kanye causes a riot: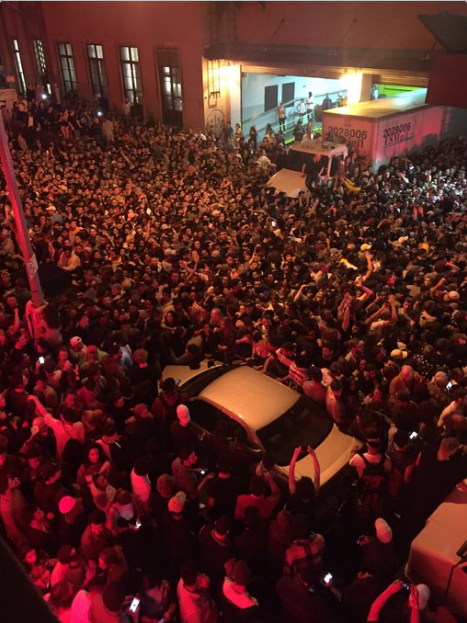 Who knew there was so much love for the super-douche!
*Keep up with news and entertainment at FilmOn.com, where there are hundreds of free TV channels to choose from.
You might also like to read:
Drakes party turns into a mass female brawl!
Sizzling hot sisters reveal sexy new swimwear range!