Demi Lovato must be so excited about her new single because she's only gone and stripped off for it … and yes she's butt naked!
Boy does she look smoking hot – the little beauty has plastered her Instagram page with an array of racy snaps to promote her new single 'body say'.
If the track is half as good as her bod, fans will be in for a real treat!
Question is, has she been inspired by Kim Kardashian? It wasn't that long ago the Ginger Clam was perving over a very similar picture, click here to remind yourself … you're welcome.
Even if she did copy her, we don't give a shit, here's our favourite post from Demi: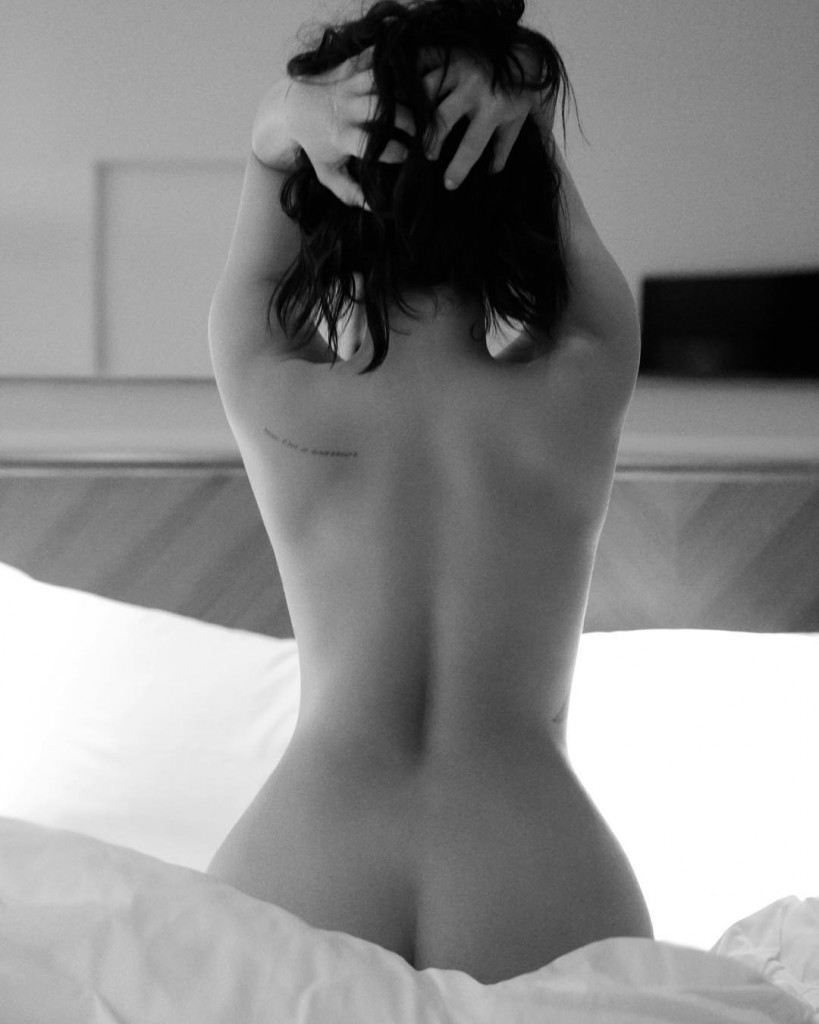 Not a bad way to get people talking about your music however we hope the likes of Ceelo Green won't follow suit.
* For great news and entertainment go to FilmOn.com, where there are hundreds of free TV channels.
You may also like to read the following showbiz stories:
Kim Kardashian flashes her boobs and bum in sexy secret project
Calvin Harris shakes off Swift and parties with bikini babes 
Ben Affleck drops the f bomb during TV interview