After many attempts to discredit Rose McGowan's claim that Harvey Weinstein and Lisa Bloom tricked McGowan into revealing details of her memoir "Brave", ahead of its publication, then used it to defame and discredit the Hollywood star.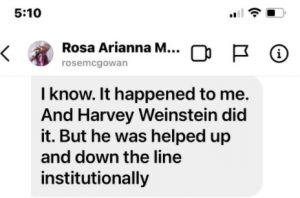 "Despite numerous attempts by a gang of lawyers in LA known as Scam Inc., to have the lawsuit quashed; Judge Otis Wright II  finally agreed that McGowan's case has merit and can go ahead."  These were the words of Rudy Delarenta, Special Legal Counsel to Anakando Group in Switzerland. Anakando is investigating Scam Inc. and its insurance fraud wrongdoings in Switzerland and elsewhere.
The suit alleges that Weinstein raped McGowan during the 1997 Sundance Film Festival. The suit further alleges that Lisa Bloom and a network of lawyers including David Boise, Gloria Allred and California State Governor Gavin Newsom and his wife, conspired to tank McGowan's career, whilst Allred's daughter Lisa Bloom was representing Weinstein.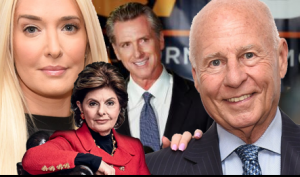 Those close to the case reveal that Bloom's mother Gloria Allred and David Boise were  mostly responsible for prosecuting and getting Weinstein jailed.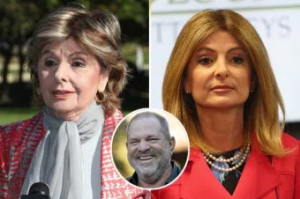 Ms. McGowan's DM's to Alki David went on to identify with what Alki's roller-coaster story and the years of injustice they have both suffered.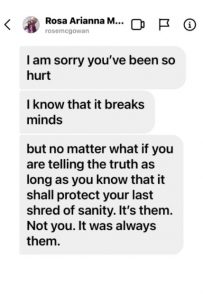 In an email response to our questions Alki David said "When Rose dropped that name I nearly fell off my chair. Mainstream press have done a great job in keeping her  story down."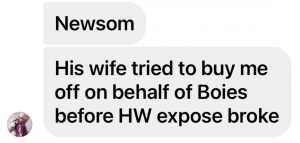 "I suppose Scam Inc wanted to make sure she had all her insurance claims against Weinstein were cashed in first." Said Rudy Delarenta. Mahim Kahn and Lauren Reeves collaborating with Scam Inc. have had criminal charges filed against them in Switzerland for coercion with intent to defraud in Switzerland.
David also discussed a motion for sanctions charged against Lisa Bloom including coercion of witnesses and lying to the Court on two occasions. The case is being heard today before the California State Appeals Court.
Criminal Charges were filed this week in Switzerland that further alleges that Lisa Bloom and her mother Gloria Allred and now disbarred-attorney Tom Girardi; Conspired to discredit and extort Mr. David.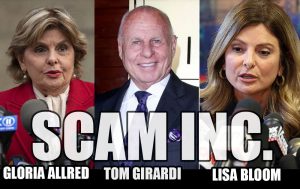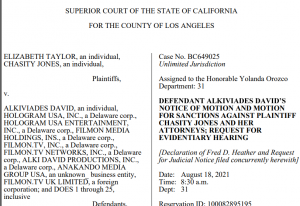 In other news; Girardi, Bloom, Allred and Governor Gavin Newsom have been embroiled in a political finances scandal involving bribery and corruption of officials at the State Bar.