Barbara Corcoran issued a public video apology over Twitter yesterday afternoon for the fat joke she made at the expense of Whoopi Goldberg. The 'Shark Tank' judge, who claimed that the Emmy Award-winning talk show host is an "old friend" in her attempt to make amends, admitted that she now realizes the quip wasn't funny.In her apology, Corcoran continued that she's "known Whoopi for years" and that the Academy Award-winning actress has a "phenomenal sense of humor." But the investor also noted she took things too far. "Love ya Whoopi," she also stated, before adding that she's truly sorry to those she may have offended in her attempt at a joke.
Corcoran made the supposed joke while she was a guest on 'The View' yesterday morning. Besides Goldberg, she was joined by fellow 'View' co-hosts, Ana Navarro and Sunny Hostin, and two of her 'Shark Tank' co-judges, Mark Cuban and Daymond John. The group discussed how Emma Grede, who co-founded the Good American denim brand in 2016 with Khloe Kardashian, was the first Black female guest shark on the prime-time reality television series earlier this year.
While the roundtable discussion started off as being innocent, it soon became awkward when Corcoran chimed in and tried to get a laugh. Goldberg asked her co-hosts and guests if the jeans would fit her COVID butt. In response, Corcoran said: "…when you get finished with those jeans and decide you don't like them, give them to me, I'm going to make 2 pairs."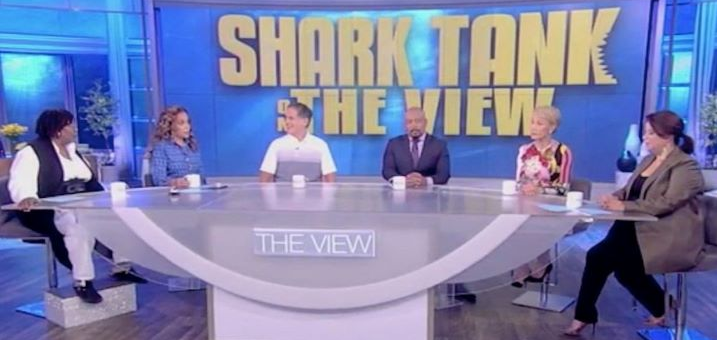 However, the business woman's joke fell flat with her fellow panelists. The Emmy Award-winning talk show host immediately looked extremely annoyed, and her 'View' co-hosts didn't appear to appreciate Corcoran's attempted joke, either. Navarro defended Goldberg by criticizing the 'Shark Tank' judge with a major fashion diss.The entrepreneur also faced instant social media backlash for what the public perceived to be rude comments to Goldberg. Many Twitter users described the remarks as fat shaming, which led to Corcoran issuing the apology.