Khloé Kardashian took the internet by storm yesterday with revealing photos of her giant derrière in Complex magazine – proving she has a booty that's just as big as older sister Kim's famous butt.
Despite Kim's efforts, Khloé kept the shoot PG13 by ensuring some of herself was covered. Kim reportedly paid a visit to Khloé on set, to act as a creative director and provided a few 'genius' ideas.
"Can we wet the nipples more? Can I do This?" Kim reportedly said during the shoot. Complex mag says Kim then shuffled over, grabbed a bottle of water, and doused Khloé's already wet body, soaking her white bra.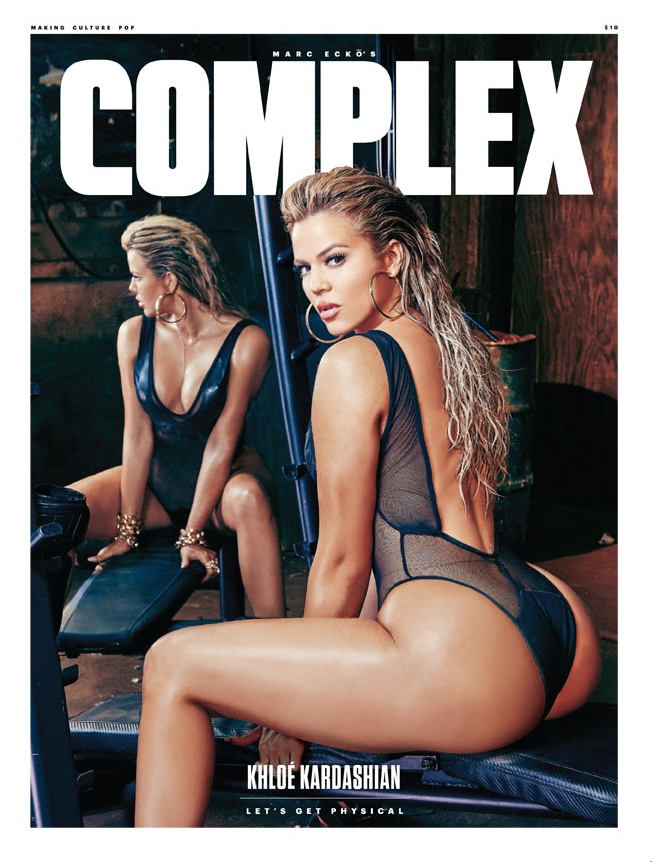 Khloé,31, – who subsequently appeared on the Complex cover with the tagline 'Let's get physical' – later denied claims by critics that the photos had been re-touched (see Today).
There's been no sign of sibling rivalry as Kim has tweeted saying how proud she is of her sister "How good does @khloekardashian look in her @complex shoot! DAMN Obsessed wthis shoot! Hard work pays off."
Khloé was apparently hesitant to do the racy photos but it sure looks like she's now in love with her tush as much as everybody else, "I'm seriously obsessed with my @ComplexMag shoot!!" Check it out"
Believe you me Khloé, we've checked it out.
Once you've finished looking at the shoot, go to FilmOn.com for hundreds of free online TV channels.
For more Celeb stories, click on the links below

Chris Brown's outburst on Instagram