Tell Mom she's got another load of laundry to do. Zack Snyder unveiled the new Batsuit in a surprise tweet this week and fans everywhere have collectively creamed through entire stashes of Batman logo print underwear.
The reveal was a surprise because just the day before, Snyder posted a dark photo on Twitter of the new Batmobile, featuring its two back wheels peeking out of a tarp. He teased followers with the caption, "Could be time to pull the tarp…tomorrow?"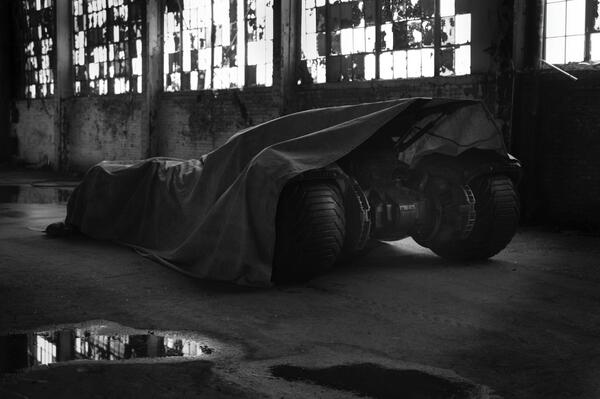 Batlovers could barely handle the suspense and the next day, Snyder rewarded that loyalty with an equally dark photo of Batman standing in his new threads, eclipsing part of the Batmobile. But by then, everyone was more excited to see Batfleck's new outfit anyway.
From the looks of it, Batman is a meathead turned nocturnal superhero. His bodybuilder physique is bursting through the Batsuit seams and looks more like Frank Miller's steroid-happy Batman from the 80s.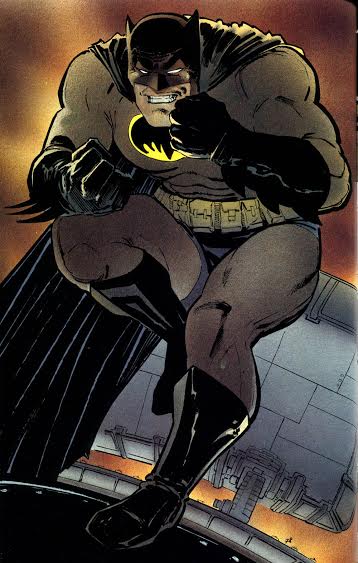 Reports of Batfleck buffing up for the role now make sense. It's also no surprise that he has more cleavage than his predecessors, thanks to Batman vs. Superman costume designer Michael Wilkinson. Wilkinson was also the visionary behind Amy Adams' cleavage in American Hustle. Fortunately, he designed the new Batsuit with just enough man cleavage to send the gay sites like Frontiers wild, but tastefully without nipples like George Clooney's Batsuit had.
Snyder has a lot more to prove to win over skeptics, but if these photos are any indication of the rest of the production, he's off to a better start this time around.
You might also like:
Gotham trailer debuts, and Batman fans are actually happy
BaneCat combines Batman and cats for viral success
Designer of new Batman suit turns to deep cleavage and '70s fashion for Jennifer Lawrence in American Hustle
Watch Gucci TV on FilmOn:

Follow TV Mix on Twitter: @tvmixusa
Contact TV Mix: editors@tvmix.com
SOURCE: TVMix.com