Rap star and hip hop producer P Diddy was released from an LA jail on Monday night – after he was arrested following an altercation with his son's football coach at UCLA.
Diddy allegedly assaulted coach Sal Alosi because he was riding Justin (his son) too hard. This apparently warranted Daddy Diddy to go bats**t crazy and attempt to attack him… with a kettleball weight! That's one way to get your point across.
According to reports, police updated the charges to three counts of assault with a deadly weapon, one count of making terrorist threats and one count of battery. Not your average Monday!
We're sure this over protective approach wasn't the best start to winning the Dad of the Year award, following Father's Day on Sunday.
* Keep up with news and entertainment at FilmOn.com, where there are hundreds of free TV channels that you can watch on your desktop, tablet or mobile.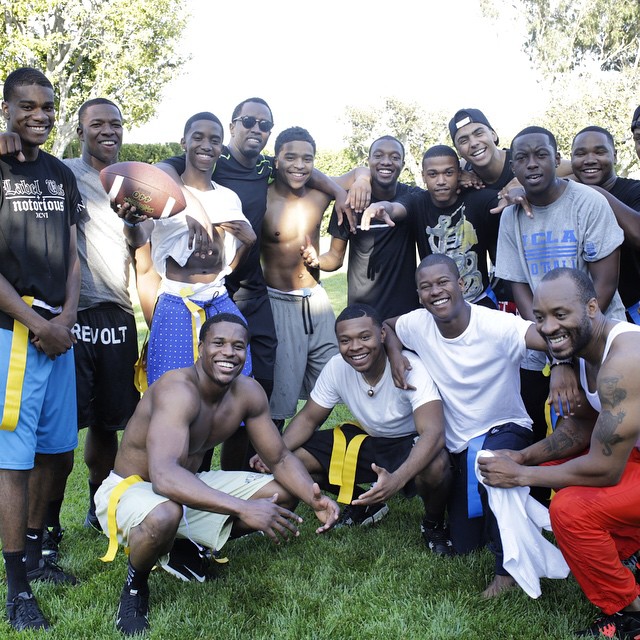 For more crazy stories, click on the links below;
Jurassic Lark! Chris Pratt pranked by fake Velociraptor
I'm Out. Kayne West dips out of party when Amber Rose turns up
She's naked again! Miley Cyrus gets naked with a pig
If you wanna read more about the Diddy incident check out the BBC.