Well it didn't take too long for adult entertainment companies to beg Kylie Jenner to feature in a porn movie!
It's been widely reported that the 'Keeping up with the (God-awful) Kardashians' star, who only turned 18 years old a week ago, has been inundated with proposals since coming of age.
According to TMZ, 'Vivid Entertainment' has made an offer worth a casual $10 million for her and rapper boyfriend Tyga, 25, to get down and dirty. We sure wouldn't blame Tyga if he awaited her every night, camera ready!
They do however face stern competition from 'BangYouLater'. The Daily Mirror quoted the company as saying: "This event will make you even more famous than either Kim K or Paris Hilton."
However they've also apparently said the scene "must be at least 22 minutes in length", which is no doubt 10 times longer than your average dude would last with Kylie (pictured below in a hot image from Instagram).
She would of course be following in the footsteps of her sister Kim Kardashian, who got her big break by sucking Ray J's ding dong, back in 2007.
Here at Ginger Clam we're all eagerly anticipating Kylie's response. Will she close up shop or will her legs be open for business? If it's the latter, you can be damn sure we'll be reporting it… but some how we doubt she'll accept any of the offers.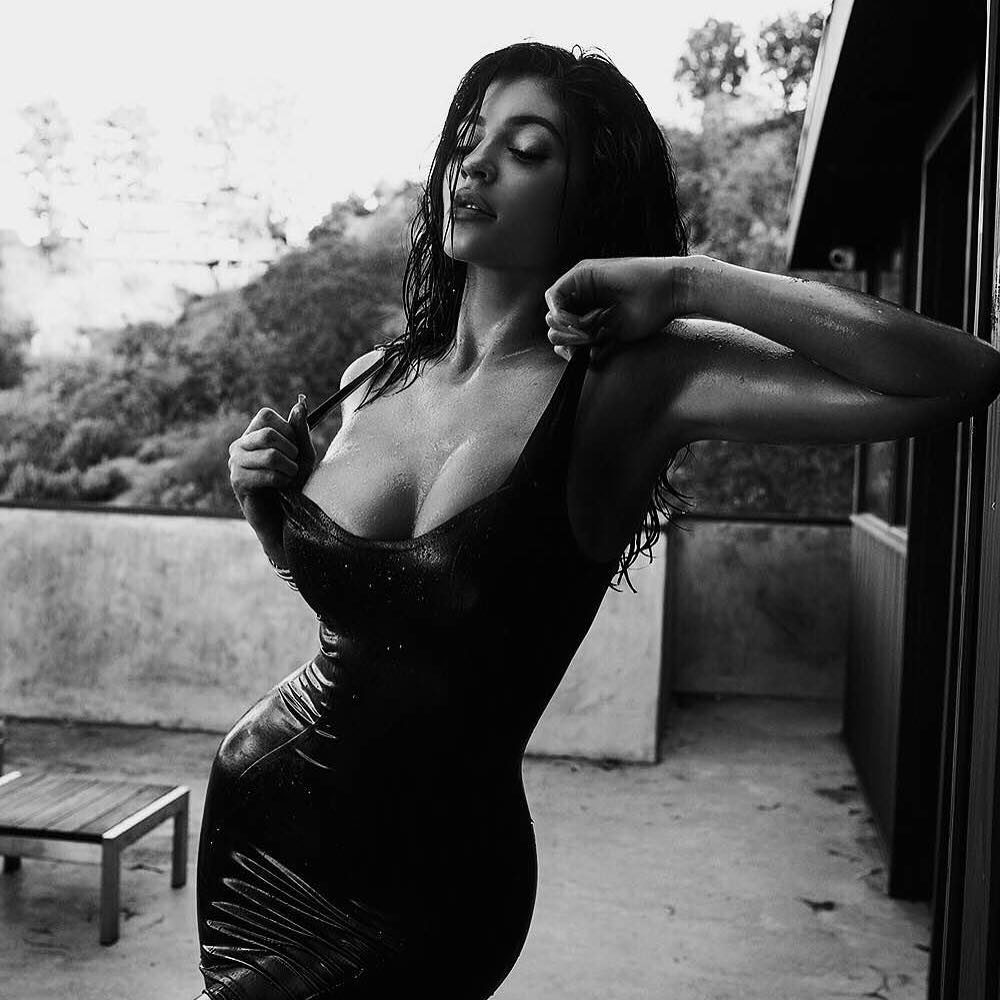 Meanwhile go to Filmon.com for hundreds of free online TV channels and for more celeb stories, click on the links below:
She's legal baby! Tyga celebrates Kylie Jenner's birthday
Ginger Pussy! Sensational new celeb couple 
One Rejection! Perrie Edwards left devastated after being dumped by Zayn Malik